TheraSauna®, Health and Relaxation Solutions for Life!
TheraSauna® is handcrafted with the finest grade aspen hardwood for the look of fine furniture. Their TheraMitter™ far infrared heating units are made of 100 percent high glass content ceramic which is the gold standard for producing the most beneficial range of infrared for the body. The patented Stable Heat™ control system provides the most consistent range of far infrared heat.
When it comes to your health, why compromise? Discover the incomparable quality of TheraSauna®.
The Corner Executive TheraSauna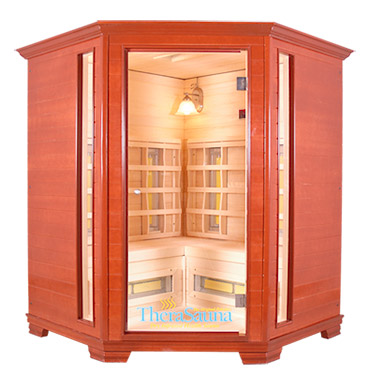 The Dual Person TheraSauna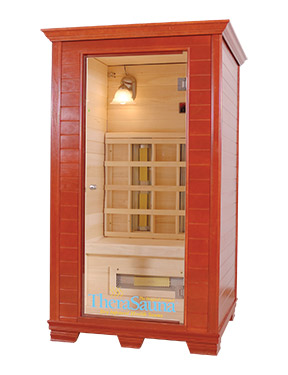 The Dual Person Ultra TheraSauna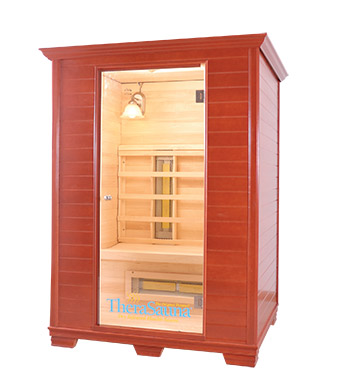 The Face To Face TheraSauna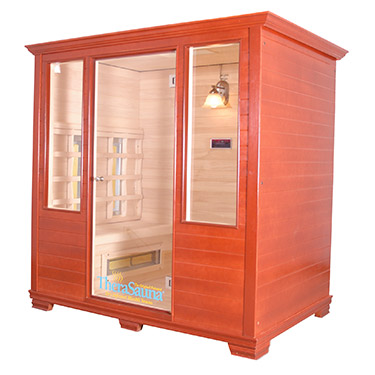 The Four Person TheraSauna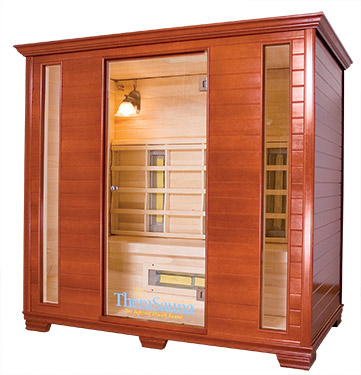 Brighter Day
Why do you need a sauna?
With the infrared saunas you can wake up your immune system, improve circulation and remove toxins. The deep penetrating heat brings relief to muscles and joints, supports weight loss, burns cellulite, and boosts circulation! Click here to read more about the many health benefits of owning a infrared sauna!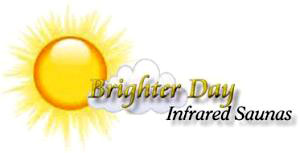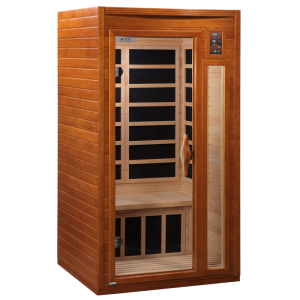 BD6109
1-2 Person capacity 39'x36'x75′
Interior and Exterior LED Control
120 Volt / 15 Amp Outlet
MP3 AUX Connection/2 Speakers
6 Carbon Tech Heaters
Tempered Glass Door
8 color Chromotherapy LED Light
Reading Light & Roof Vent
BD9101

1-2 Person Capacity
39″ x 36″ x 75″
Interior and Exterior LED Control
120 Volt / 15 Amp Outlet
MP3 AUX Connection/2 Speakers
4 Ceramic Heaters
Tempered glass door/2 Glass Side Windows
Reading Light & Roof Vent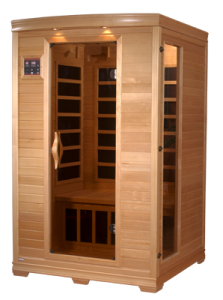 BD6232

2 Person Capacity
47″ x 41″ x 77″
Interior and Exterior LED control
120 Volt / 15 Amp Outlet
FM Radio/CD/MP3 auxiliary/2 Speakers
Exterior Ambient Lighting
6 Carbon Tech heaters
Tempered glass door/2 Glass Side Windows
7 Color Chromotherapy LED Light
Reading Light & Roof Vent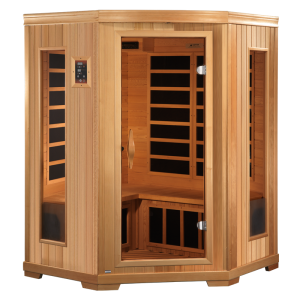 BD6235

2-3 Person Capacity
53″ x 53″ x 77″
Interior and Exterior LED control
120 Volt / 20 Amp Outlet
FM Radio/CD/MP3 auxiliary/2 Speakers
Exterior Ambient Lighting
8 Carbon Tech Heaters
Tempered glass door/2 Glass Side Windows
7 Color Chromotherapy LED Light
Reading Light & Roof Vent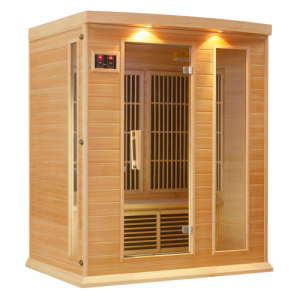 BD6306

3 Person Capacity
64″ x 44″ x 75″
Interior & Exterior LED Control
110 Volt / 20 Amp Outlet
FM Radio/CD/MP3/SD/USB Connection
7 Carbon Tech Heaters
Tempered Glass Door/2 Glass Side Windows
Interior Reading Light
Roof Vent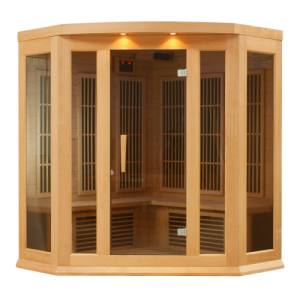 BD6356

3 Person Capacity
60″ x 60″ x 75″
Interior LED Control
110 Volt / 20 Amp Outlet
FM Radio/CD/MP3/SD/USB Connection
9 Carbon Tech Heaters
Tempered Glass Door/2 Glass Side Windows
Interior Reading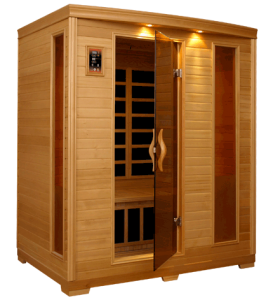 BD6444

3 Person Capacity
63″ x 45″ x 77″
Interior and Exterior LED control
120 Volt / 20 Amp Outlet
FM Radio/CD/MP3 auxiliary/2 Speakers
Exterior Ambient Lighting
9 Carbon Tech Heaters
Tempered glass door
7 Color Chromotherapy LED Light
Reading Light & Roof Vent
Health Benefits of Infrared Heat
Produces 9.4 Microns of Infrared
Removes toxins and mineral waste from the body
Strengthens the cardiovascular and immune system
Burns calories
Reduces stress and fatigue
Improves blood circulation
Relief from Arthritis, Bursitis, Rheumatism & Fibromyalgia
Improves skin tone and helps clear cellulite
Features
Carbon tech heaters
Easy to use controls
Roof vent
Energy Efficient
Reading light
No custom wiring
Chromotherapy light with multiple colors*
FM Radio/CD Player with speakers*
(*Not available on all models)